Rule 1:
I design without computers. The key to visualizing any design is to break it down into its component parts. First I test small groups of elements, then connect the groups together into larger structures.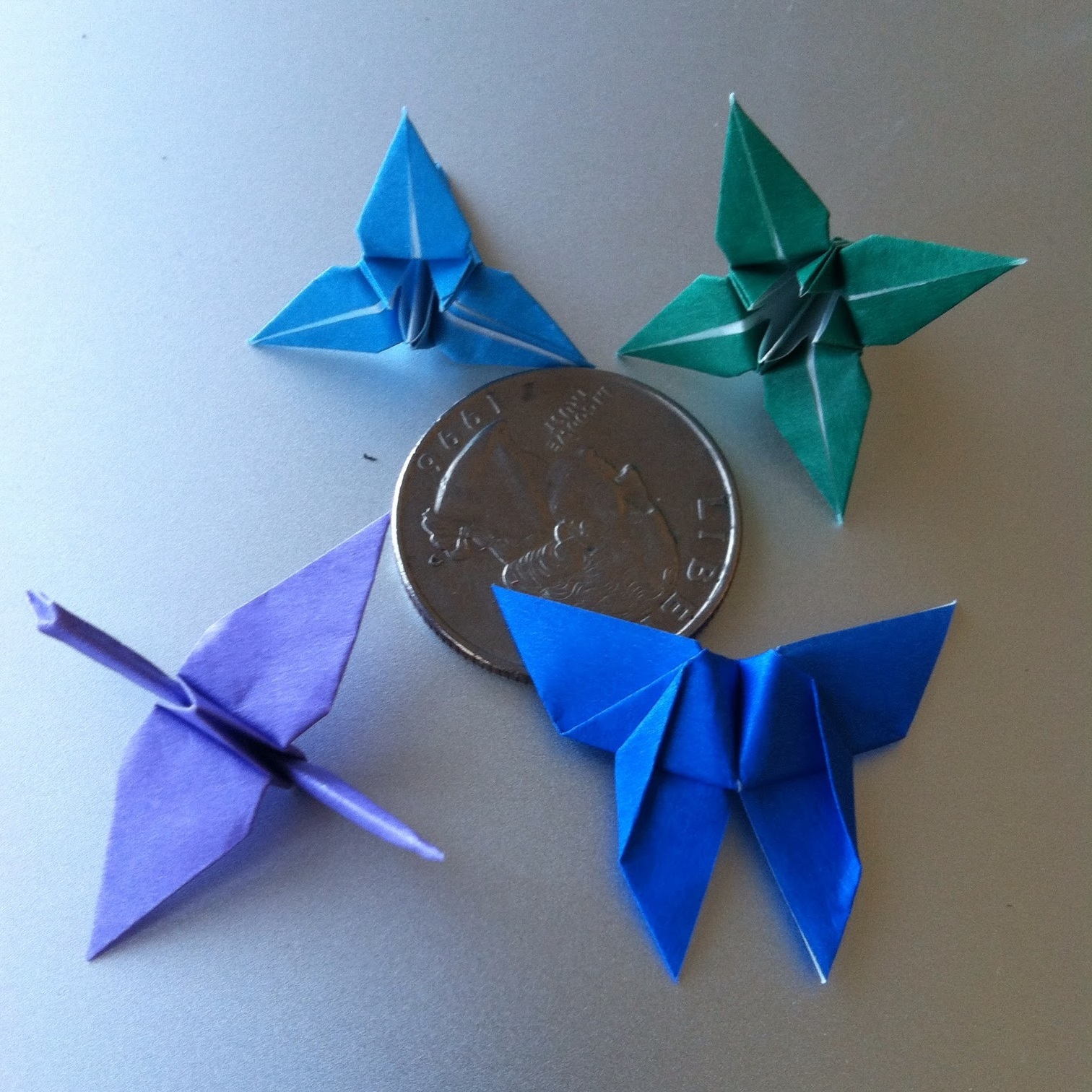 Rule 2:
All elements of a design must be true origami, which means that each element remains an uncut square. So far I have tested designs with four elements: A crane, Yoshizawa's butterfly, a 4-petaled lily, and a 3-petaled lily.
Rule 3:
All designs, even my 3D pieces, must be made from a single 2D piece of paper. Unfortunately the Yuzen Washi that I prefer is no longer manufactured in large enough sheets. So while all of my designs are for a single piece of paper, I have resigned myself to needing to splice together sheets occassionally.
Rule 4:
As in traditional single element origami, I use no glue, only painted paper. Why do I paint the paper? Besides the obvious aesthetics, painting the unfinished side of the paper provides additional strength in high-tension designs.
Rule 5:
The connections between elements must be maximized. This strengthens and stabilizes the final piece but complicates the fold. A lily connected to only one other lily is easy to fold. Intersections of five or even six lilies is more of a challenge.
Rule 6:
Tension in the final form is dangerous. The process of folding shrinks the paper and transforms it into new shapes, all of which adds tension to the tiny connections. The tension must be minimized if the final form is to survive more than a few days.
Rule 7:
Shrinking rates must be managed during the fold. While origami shrinks at a certain rate per element, different elements and even different sizes shrink at different rates--quickly increasing the tension of the folded piece to the point of paper failure.
Rule 8:
I use only stainless steel pins, mat board, and monofilament to frame my pieces. Framing this way also serves to alleviate tension and pulls the paper into an ideal geometric form.